#Founderofthemonth: Micky Chen and Minite
How difficult it can be to combine study and relevant work, actual and former students know well. Indeed finding flexible work seems a mirage. Not to mention finding something related to one's studies. And on top of everything, certainly the COVID-19 pandemic didn't make it any easier.
Typically, students either work in restaurants or bars, reinvent themselves as babysitters or afternoon homework tutors: in short any part-time employment covering up some of the expenses, is good enough!
But what if there would be the possibility of putting into practice the skills one has or is learning while studying? Wouldn't it be an advantage both for students and but also for employers? Well, that's what Micky Chen and her sister thought.
Serial entrepreneur, with a background in Business Administration and Information System, Micky Chen along with her sister founded the digital platform, called Minite.works, which connects freelance students to startups & scaleups. We had the opportunity to have a chat about Minite with Micky, who recently also joined our Rise Class '21, to become even more a role-model than what she is already.
What triggered you to launch Minite?
It started when I was a student myself, that I had the same challenges students are still facing today: finding flexible work related to their studies. And so my sister. Once I started working in the corporate world instead, I realized how startups & scale-ups, are short of young talent. Especially startups initially struggle to hire someone full time on payroll, as well as different people at different times might be needed and they were just lacking that solution. That's where I connected the dots and started doing the pilot. So the ultimate goal of Minite is actually two-fold: for the startups is to give an affordable way to grow faster while bringing skills that they don't have in-house. While for the students, there is a large societal impact, which includes increasing skills and knowledge, meeting their possible future employers. All that experience together will ultimately help them making better career decision.

Could you explain how does the platform work?
It's quite simple. At first, the students go through a four-step verification process. Once they are admitted, they can apply to all open tasks – as we call them -. We don't believe in long CV's and motivation letter, that's why the companies just ask one or two questions. According to the answers, candidates are invited to a short interview.
On the company side, it is also really simple and user friendly, it takes 2 minutes to sign up and takes another 2 minutes to post the project. Once posted, the company has the option to see instantly the 10 best matches for the vacancy.
The two questions are personalised by each company, while the students themselves they create their own profile, entailing a brief summary, skills and certificates. Instead of a profile picture, users are asked to choose a type of food. So you can be a watermelon or a donut, an ice cream and each of these, which we call little avatars, represent a certain personality.
Who is mostly using your platform?
In terms of users on the platform, we mostly have business students, which is ideal because each student has specific skills and interests such as marketing, finance or data analysis. As we gained more visibility and our community expanded, so did our user profiles: we now have a wide range of studies including IT, communications and entrepreneurship. Concerning the company side, we mostly worked with startups & scaleups in the tech industry at first, but have now also branched out to other industries such as financial services, e-commerce and much more.
But in terms of what our clients look for, we actually don't allow clients to see neither a name nor a profile picture. Something that I really wanted to stress out: people should be hired for their skills and not for their gender or physical appearances. And sometimes clients are surprised because maybe they thought it was a girl from the answer to the questions, but then it turned out to be a boy. It never matters. There are so many stereotypes attached to gender, names, as well as to someone's ethnicity. People will also draw stereotypes from that and that's just not fair! So we try to remove these bias as much as we can.
Minite is actually the result of two sisters. How is it to work so closely together with your own sibling? Which advantages and disadvantages are involved?
My sister and me, we work really well together. We've actually always worked together since we were little even the first part-time job we've had. We didn't just start working because we are siblings but because we really complement each other. Our knowledge and background is completely different as our skills, so for me that was a logical choice.
Obviously, if you work with your siblings there are dangers involved, but I think the great part about working with your sibling is that you only need one word and the other person knows what you mean or what you're talking about it. It doesn't require a lengthy conversation. If there is something that's not going well, or you know there's some constructive feedback, you don't have to think about wrapping it in a really nice way. You can just speak your truth.
In terms of disadvantage, you should look out to separate private and professional. You can't be speaking about work 24/7 and you also need to have that family relationship that when you go out for lunch in the weekend that it is not all about work. And also if it's not going well on the professional level don't let that affect the personal relationship. By setting those boundaries upfront and managing those expectations, I think you can avoid that.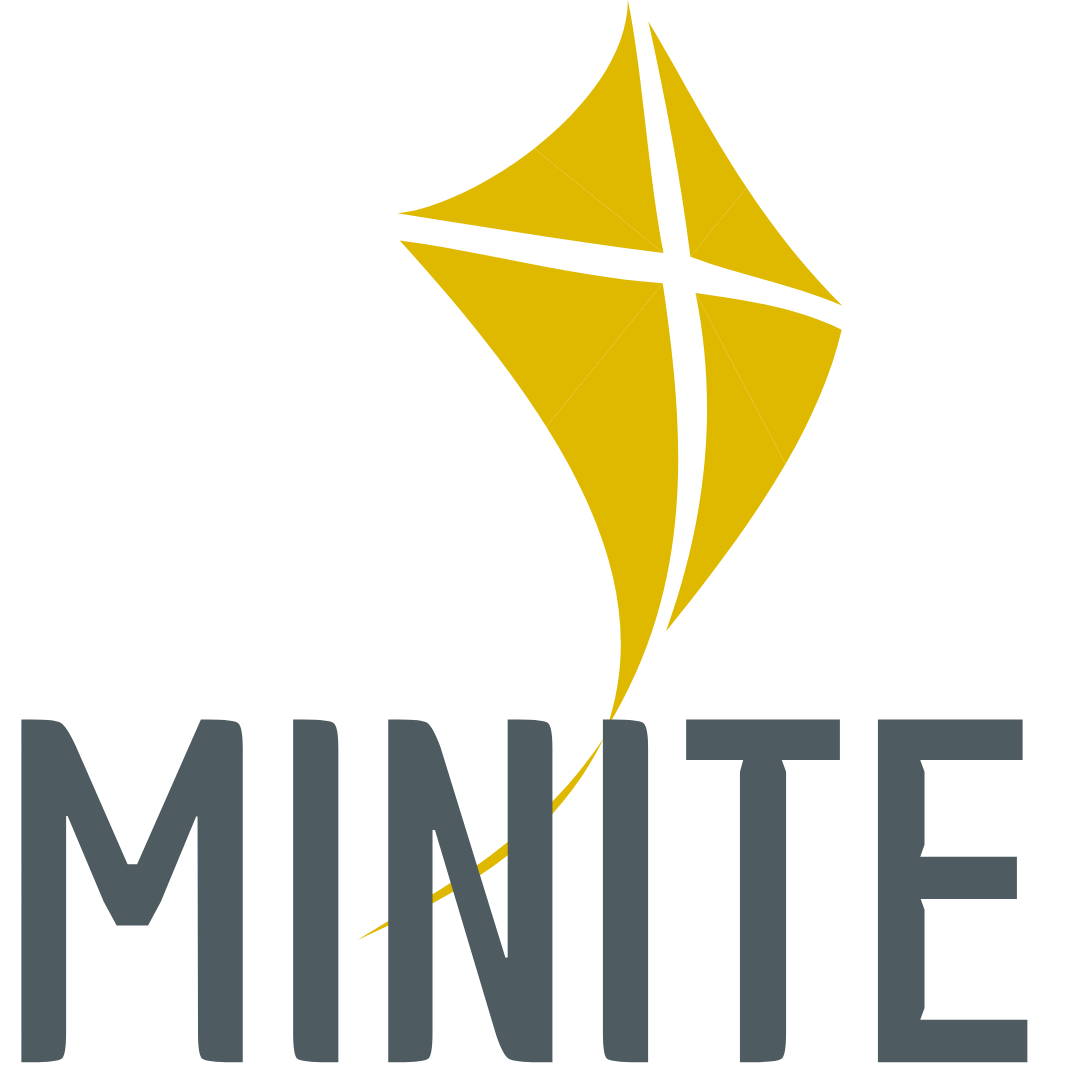 Minite has been founded a year ago, but the platform is live since December and has been growing quite fast. Indeed if one student is happy, they'll talk about it with ten more students and those ten students are spreading it to another 100 students.
Are you or do you know someone interested? It just takes a Minite.
Minite is the freelance marketplace for top university talent. Tap into a pre-verified pool of student freelancers. Sign up and post a project for free.